Finding a Moving company when moving to LA!
Written by Fixed Price Movers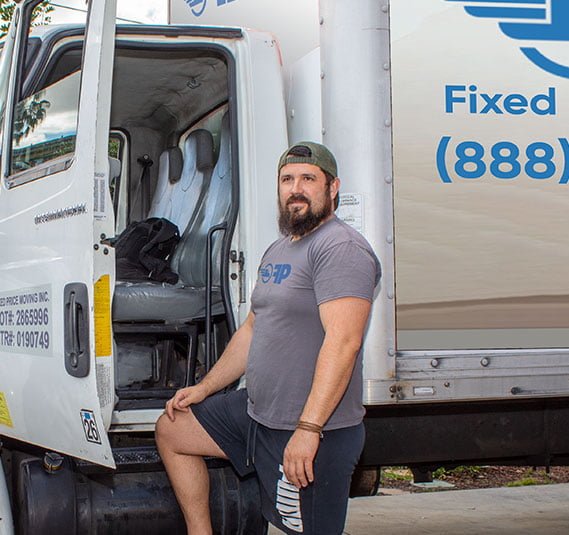 You may not have the idea that Moving can be pretty dangerous and exhausting work. When you combine it with various perilous factors such as packing sharp knives and items, heavy lifting among other dangerous activities, it may lead to serious injury.
Useful tips to consider before moving!
If you are not careful and doing it all yourself, you are at risk of serious injuries. It is definitely not advisable to take the task of lifting heavy furniture yourself without the help of professionals such as local moving company.
If you negotiate a deal with fixed price movers, you are actually safeguarding yourself from any possible injury. You can easily find affordable and best Los Angeles Movers.
Hiring a moving company to do the job will not only protect yourself but your belongings will be safely moved too. This is why it is a good idea to have a proper understanding of safety tips before you embark on any move.
Things you should always consider!
Some key tips that you should always bear in mind:
You already know of the eve of big move that lifting of heavy furniture is involved, so you should search online for affordable fixed price movers.
These professionals in cities like movers in Los Angeles know their job, so don't try to get everything done by yourself.
While it's tempting to think about shifting to new home as soon as possible, but moving the whole house need time. So don't rush in lifting heavy objects as this may result in slipped disc, sprained muscles or other injuries.
Let the movers do the job and protect yourself from these injuries while moving.
Tips to avoid back injuries as you move!
Even if you decide to help others, there are certain back injuries very common and you should know about them. For instance, spinal fractures, lumbar sprain, etc. are not very enjoyable and you may not want to fall victim of such injuries.
Luckily, you don't have to lift any. We offer you the best tips to safely complete the overall moving process.
1- Use proper technique to lift objects: Unlike your moving company, you don't get to lift heavy objects frequently. Your risk of injury increases if your lift extremely heavy objects or you improperly handle the lifting process.
You should only lift objects through proper lifting technique which means lifting your knees. Don't lift your back or you may hurt yourself. Taking help from lifting straps or carts make it easier for you to carry items with different shapes and sizes.
2- Don't try to lift if you had old injuries: You might have noticed that most sports injuries are related to either back or neck. Athletes recover from them, but such injuries keep popping up during their entire career. Keeping this condition in mind, you should be aware that if you had any old sports injuries, you should be mindful in lifting any heavy object.
3- Loads should be balanced correctly: Boxes full of books or dressers with filled drawers are way too difficult to move. You need to balance the load so that you can easily handle the load. If you want to lift the dresser with drawers intact, be sure to remove heavy items. Similarly, remove excess books from boxes as moderately filled one are easier to handle. Use props or lifting devices to easily manage the load.
Take the help of professional movers!
Movers have the skills and experience to handle moving heavy objects. Therefore, instead of handling such items yourself and getting hurt in the process, you should hire professionals to do the job for you.
They will simplify the whole moving process and are not very expensive too.  You can easily contact any local fixed price movers to help you relocate your belongings.
about us, apartment, apartment move-out checklist, apartment moves, blog, bonded, boxes, boxes near me, burbank, buying boxes, california, cheap, cheap movers, cheap moving, contact us, distance movers, featured, free boxes near me, hazardous materials, help moving, how to pack, insurance, insured, insured movers, lease, licensed, licensed movers, local movers, local moves, long-distance moves, los angeles, los angeles movers, mortgage, movers, movers blog, moving, moving blog, moving boxes, moving calculator, moving companies near me, moving company, moving company los angeles, moving costs, moving on holiday, packing, packing shoes, pasadena moving, plant moving, plants, preparing for movers, professional movers, rent, same day movers, security deposit, short-distance moves, tipping movers, tips, website, where to get free boxes
Pack like a Pro to Avoid Damages to your Belongings