Senior Moving with Fixed Price Movers
Written by Fixed Price Movers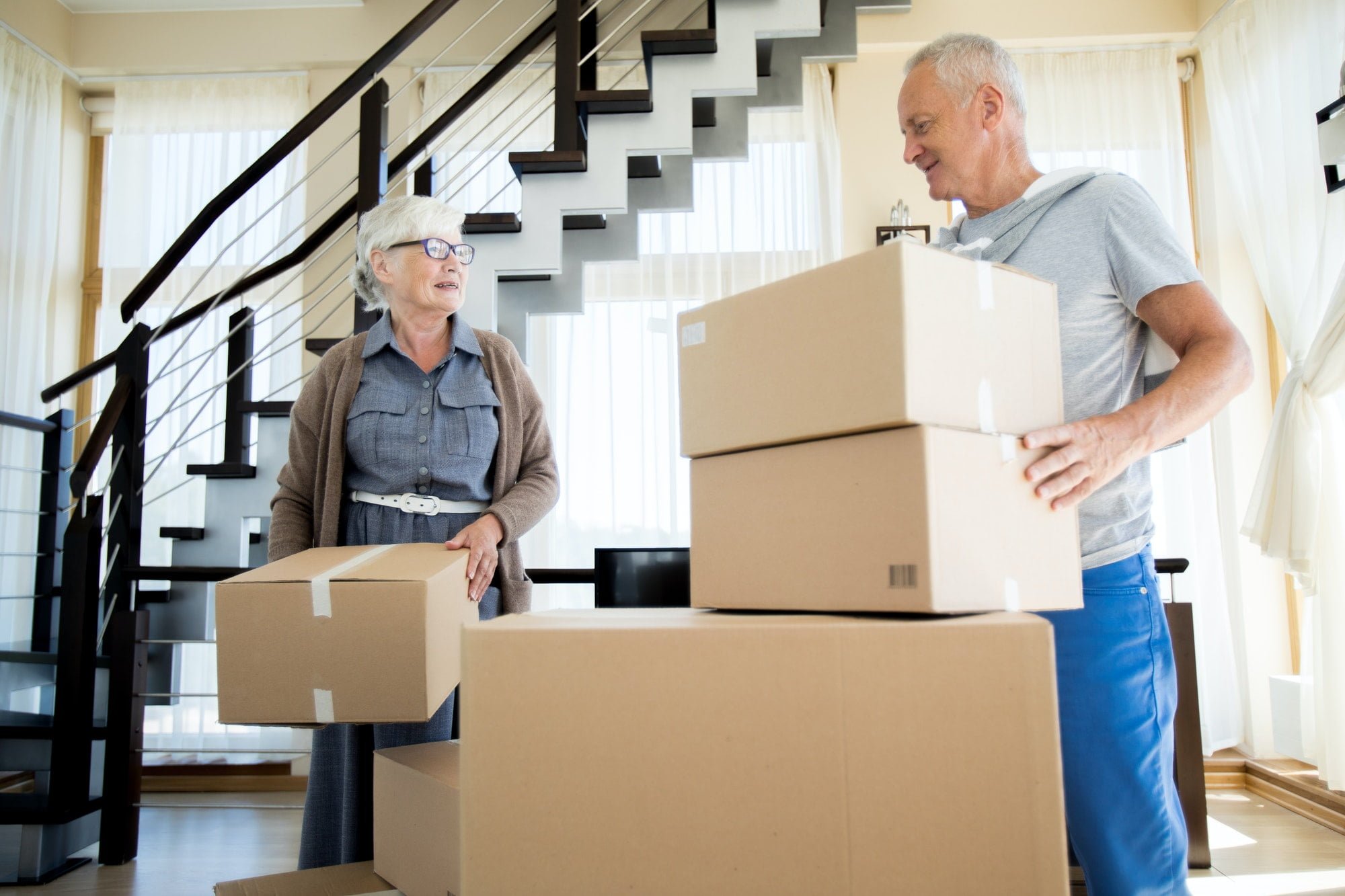 Moving has to be comfortable and a pleasant experience for everyone, regardless of the age of the mover. It is one of the primary responsibilities for the Fixed Price Movers to assure that the senior moving process is accommodated in the best way possible. Similarly, as with all customers, when a senior resident is moving, they need trustworthy individuals. They need to know that the workers will do quality work without any shocks with regard to pricing. Movers pay huge attention to the individuals who work with us, and before hiring them, we conduct training, to make sure that they are ready to work with our customers. We are very happy to hear from our customers all the great feedback about the workers. And every time all the kind comments motivate us to provide a better service to our customers and grow. The characters of our workers guarantee our senior moving customers that they don't need to stress about the moving process and be sure about our readiness to help them.
Why Many Senior Residents Suggest Fixed Price Movers
Professional Movers
The movers are polite individuals who will be very careful with your goods. In addition to this, all of them are drug-free and passed training to be entirely ready for the job. For every moving company, this is a crucial point. As it is very important in this process to not delay the delivery, we make sure that our movers are punctual and always on time.
We are Responsible for Our Work
Fixed Price Movers will cover every damage that was caused to your good or any item while moving. We try to minimize such cases and deliver all of your products in perfect condition. Every moving company in Los Angeles should be careful enough and responsible for all the damages. This process has to be managed very thoroughly.
Quality Customer Service
Our customers are very valuable to us, and we try to satisfy everyone with their needs. One of our main goals is to provide the best service and create maximum value. This is one of the most significant aspects of our job, and everyone follows it. We are there to answer every question about the moving process and make sure that you are fully informed.
Concierge Service
Our concierge is accessible seven days every week to contact you with the industry experts to give a comfortable move. This will help our senior customers to have a more coordinated moving process, and avoid problems.
Community Work
We believe in the power of sharing, and we strive to help people who are in need. We conduct different fundraising events in order to help our community.
Packing Services
Sometimes packing for moving can be very time consuming and stressful. But we have solved this issue as well. We will not only help our clients to move but also professionally pack all of your belongings. Our senior movers will tell us what needs to be packed, and we will do our job. You can read more about Fixed Price Movers here.
Seniors Preparing to Move
Moving is a magnificent chance to sort out and maybe give away or get rid of certain things that you do not require anymore. This is the best time to arrange things and dispose of some items. We highly recommend you to do that before moving. As most of the time, you are paying for the number of items that are being moved, this way, you will not have to pay for them. You can also sell your goods, and gain some money. You probably won't have space for all the things you have. We suggest preparing by finding a small place close to your new home, which will act as storage in the beginning. In this way, it will be more comfortable for you. The concierge of Movers in Los Angeles will help you in finding storage and solve other issues that you may face. It is always a great idea to talk with people who have passed this journey and see what useful tips they can recommend. Here you can watch an informative video, and take notes about helpful moving tips.
Prior to the moving day, you need to go through your stuff and sort it out. Each of us has many belongings, which we have not used for years, and this is the perfect time to categorize everything and understand which items you are taking with you and which you are sending to the storage. There are many creative ways to categorize belongings. For example, you can mark the boxes with the words "storage" and "home" and the workers will understand the location of each box. In this way, it will be more comfortable for the Movers in Los Angeles to transfer your items.
As we have already mentioned above, Movers in Los Angeles is also providing packing services. Packing the whole house can be one of the hardest jobs because after living in one place for some time, now you need to pack everything carefully and, most importantly, not break or lose anything. And that is why our workers will help you to pack your valuable stuff, and be sure that your things are in the right hands. We will do all the job for you; you just need to give us some little guidance.
Movers in Los Angeles are developing and advancing day-by-day in order to minimize your concerns and help you with such an important and detailed process. It is our job to assure that you are having a great experience with us. That is why we always listen to the needs of our customers and are always there to help you and provide the best service. Feel free to contact Fixed Price Movers in Los Angeles, and get more information.
about us, apartment, apartment move-out checklist, apartment moves, blog, boxes, boxes near me, buying boxes, california, call us, cheap moving, contact us, distance movers, free boxes near me, help moving, how to get free boxes, how to pack, insurance, insured, insured movers, landlord, lease, licensed, licensed movers, local movers, local moves, long-distance moves, los angeles, los angeles movers, mortgage, mover blog, movers, moving, moving blog, moving boxes, moving calculator, moving companies near me, moving company, moving company los angeles, moving costs, moving on holiday, packing, packing shoes, pasadena moving, plant moving, preparing for movers, rent, same day movers, security deposit, short-distance moves, tips, urban garden, website, where to get free boxes
Before Hiring a Moving Company