How to Pack a Bathroom for Moving
Written by Fixed Price Movers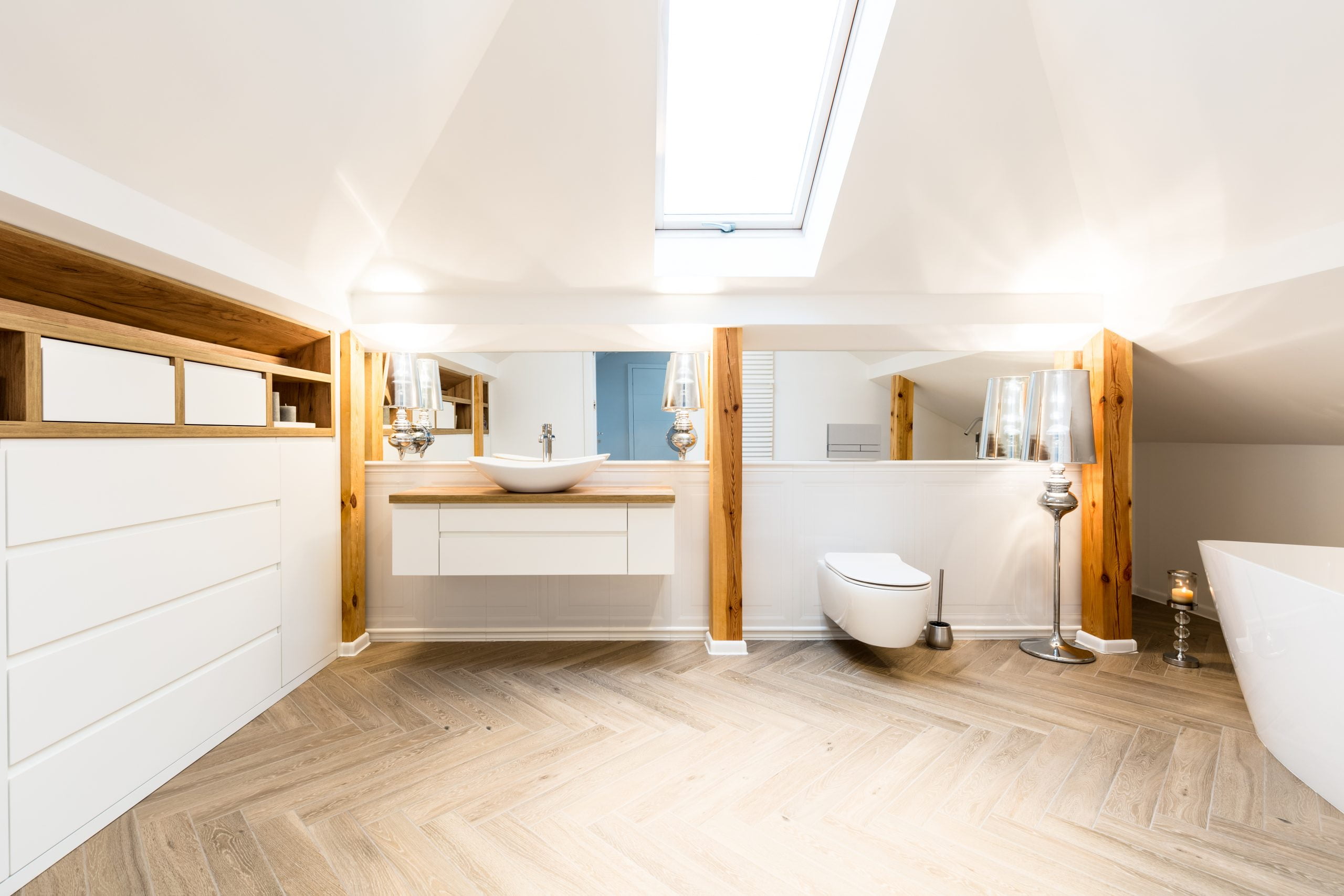 The bathroom is the most extraordinary room in a house. You enter it in the morning, looking like a mess and leave it ready to take on the world. Then, you enter tense at night and leave relaxed and calm. This is a place of transformation and relaxation. Of course, on a normal day, the bathroom is perfect the way it is, but it definitely makes packing and moving difficult. This is because you are going to need a functional bathroom until the exact day of the move. That means you can't pack your bathroom things before your move and will have to deal with them in the last couple of days. For this to be successful, you are going to need an efficient packing strategy. Lucky for you, our team at Fixed Price Movers has been helping people move efficiently for over 15 years. Read on for some tips from our movers on how to effectively pack and move your bathroom belongings.
Sort out and clean your items
As with any other room, the first step to pack a bathroom for moving is to sort and organize your items. Try to make sure that you have a realistic idea of what you are going to use, what you can replace, and throw out. You don't want to be lugging old useless things to your new home. Try to start this a few weeks before the day of your move. Organize your products into piles such as small appliances, cosmetics, paper products, towels, cleaning and shaving supplies, and so on. When doing this, we recommend you place aside the items you use every day, such as shampoo, hairbrushes, toothpaste and toothbrushes, soap, toilet paper, and a few towels. You are going to need these until the last minutes before your move and the first days in your new place, so make sure they are close by.
Once you have a general idea of what you have, it's time to do some spring cleaning. Get rid of anything that is broken, dry, or expired. This also applies to broken or old appliances you don't use. Any medicine you may have that is expired or is missing a label should also be thrown out. Aged towels, mats, and shower curtains should also be disposed of. Remember, a move is a fresh start, and why not get some new bathroom decorations and essentials for a new home. You can also use your old towels as packing materials to stuff in empty spaces of boxes, or as cleaning rags. Old toilet brushes and plungers should also be disposed of as they may contain bacteria and dirt. When it comes to unused creams and beauty products, it will definitely cost you less to replace them after the relocation, instead of paying for the extra packing supplies and putting in extra effort to pack them. Hazardous items such as aerosols, alcohol-containing toiletries, and cleaning products should also be thrown out. Keep in mind that bathroom things are difficult to pack and move because they are fragile, so the less you have, the better.
Pack your items
When you have everything sorted and cleaned out, it is time to pack the items. A good tip from us is to prepare a bathroom bag. This is a bag with all the essentials that you need every day. This includes a toothbrush, toothpaste, shampoo, soap, deodorant, shaving accessories, hairbrush, and any other products that you need. The bag can only be filled completely on the last day of your move. But prepare the bag in advance, so all you will have to do on moving day is place the items inside and close it.
Packing bottles and tubes with liquid will require lots of attention and care. They should be in sealable plastic bags and always be upright in moving boxes. When you are packing used or opened liquid bottles, try to get the extra air by opening the cap, pushing out the air, and quickly closing it again. Wrap the containers in plastic wrap and place some wrap over the caps. For any porcelain or glass containers, wrap them in packing paper or bubble wrap and put them in a well-padded moving box. Make sure there is extra cushioning in the box and mark them with fragile to warn the movers.
When packing toiletries, try to use smaller boxes that are sturdy. Use towels to line the bottoms of the boxes as a layer of protection. Make sure you put the heavy things first, followed by lighter items. Use labels on the boxes to mark the contents and mention that it is bathroom belongings. This is going to make unpacking much easier.
When packing makeup, you can use a cotton pad between the lid and powder layer of the eyeshadow. This is going to protect the product from any damage. Use plastic wrap to tighten the lids of any containers that have liquids inside. This also applies to shampoos and conditioners. Put nail polishes and removers in ziplock bags and place them inside a makeup bag.
Now that you know the best way to pack up your bathroom, the process shouldn't seem so daunting anymore. Our team at Fixed Price Movers urges you to make sure you get rid of anything you haven't used in a long time. If you haven't used them in years, there is very little chance you will, and they are just a waste of box space. Anything that is cheap and that you can purchase again should also be left behind. This also applies to all cleaning products. Don't forget to pack your prescription medication with you. Our last tip is to always make sure you leave out enough bathroom items for the day of the move, such as toilet paper, soap, and a hand towel. If you just keep these tips in mind, you won't have to stress yourself out one bit. Your move is surely going to be an easy and fun process. We wish you a successful move!
How to Pack a Bedroom for Moving