How to Prep Appliances when you Move to LA!
Written by Fixed Price Movers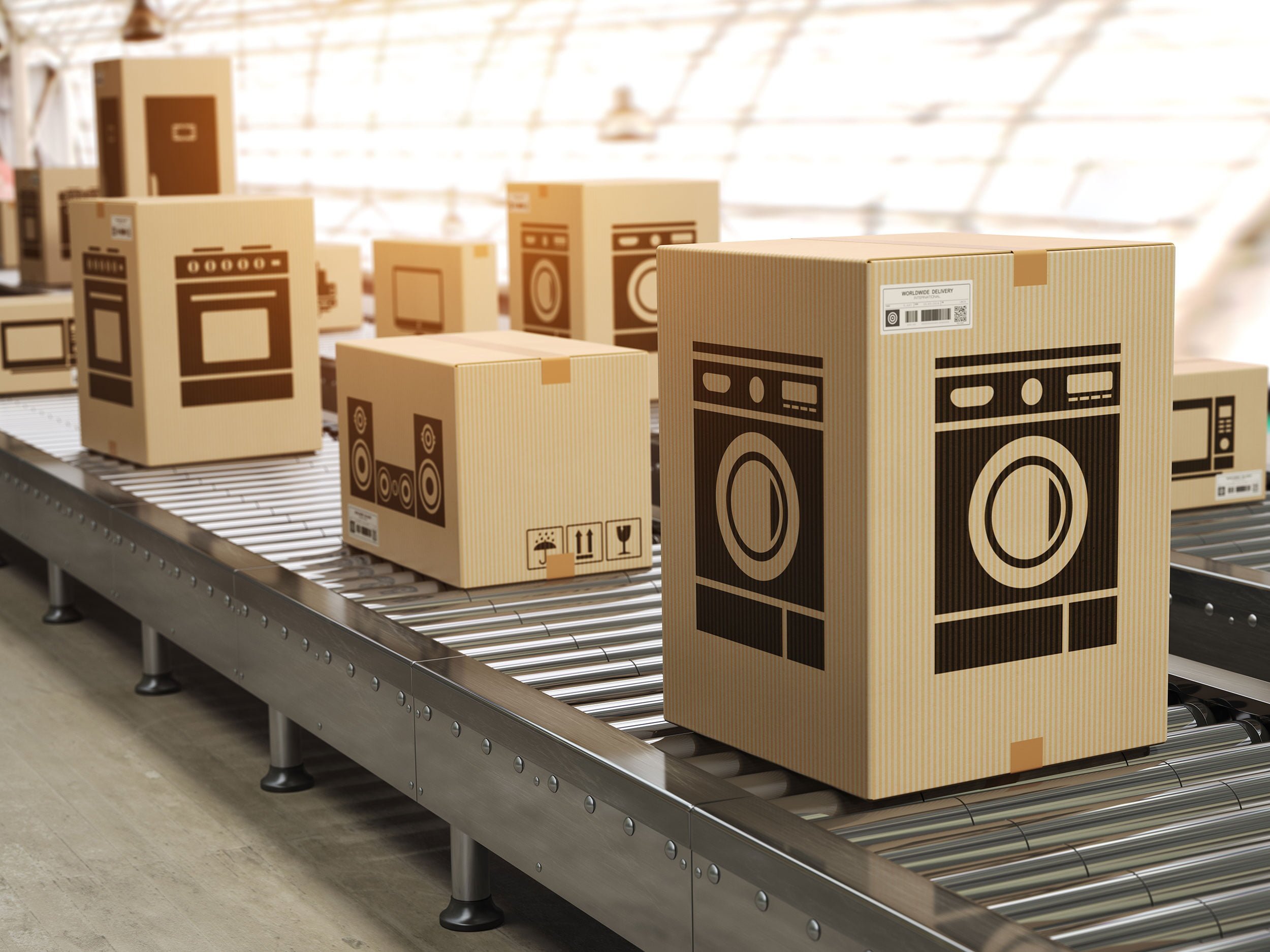 If you have hired movers in Los Angeles to help you relocate to your new home, you would need to move your kitchen appliances, too. Think about refrigerator, washer and dryer, dishwasher, and stove – yes you need to prepare them before you move.
Preparing Major Appliances!
Your moving company will insist you prepare all these appliances at least a day before they arrive to pick your belongings. Most Fixed Price Movers will provide professional service that includes preparing these major appliances for moving, however, it can be for an extra charge.
It is important that you start preparing these appliances yourself or get the job done by your moving company. It may seem that you can do the job easily yourself by following the manufacturer's manual, but if you don't do it correctly, you might find appliances not functioning properly when your Fixed Price Movers transport them to your new house.
What do you need?
If you still think you can prepare these major appliances yourself, let us help you with this comprehensive and simple list so your appliances are ready to go when your movers in Los Angeles arrive to pick them up. You would need these:
Household cleaner.
A pair of working or cleaning gloves.
Packing tape. No duct tape, please.
Wrench and screwdriver as you may need both.
Contact Dealer for Moving Instructions!
Carefully read the owner's manual if you have a copy on how to prepare your appliances. If you are unable to find manufacturers' or owner's manual, it is a better idea to contact your dealer to get specific moving instructions.
You can find them easily online, just google the brand name with the model number. The manufacturer's website is the best online place to search and order an owner's manual.
Unplug your Refrigerator!
You should unplug your refrigerator at least a day before you plan to move out. But before unplugging, carefully check for all perishable items. If you can't consume all, please dispose of them off safely and make sure your fridge is properly cleaned up.
When the freezer unit defrosted, clean and dry that portion including removable containers to prevent fungus growth and bad odor from forming. Detach and place all racks securely in a separate box so they can be easily transported during the move.
You need to check if your refrigerator unit has an ice maker, disconnect the water line at least one day before so that it is completely drained.
It's Time to Clean and Prepare the Stove!
You need to clean your stove properly from inside and out. Remove the racks and clean them, too. In case you have a gas stove, then carefully read the manual. Ensure that the gas is turned off; only after that you can start the process of disconnecting the gas line but take extreme care while doing so.
Otherwise, a gas leak can be very dangerous as the lines are very fragile. You may also ask your Fixed Price Movers for help.
Prep your Dishwasher!
While preparing your dishwasher, remove the utensil holders and make sure dishwasher units are completely empty. Clean it properly by using household cleaner if needed.
Finally, run a test washing cycle, let it dry for at least 24 hours. Check it carefully and tape the door closed.
Washer and Dryer Need Special Handling!
In fact, you should always consult your owner's manual for these appliances or you may contact the dealer for specific moving instructions. Or, you may call the electrician or plumber to help you disconnect and prepare for your move.
Remove and put all hoses in a separate small box. You may also cover them with bubble wrap and place inside the dryer or washer.
about us, apartment, apartment move-out checklist, apartment moves, blog, bonded, boxes, boxes near me, burbank, buying boxes, california, call us, cheap, cheap movers, cheap moving, contact us, distance movers, featured, free boxes near me, hazardous materials, help moving, hollywood moving, how to get free boxes, how to pack, insurance, insured, insured movers, landlord, lease, licensed, licensed movers, local movers, local moves, long-distance moves, los angeles, los angeles movers, mortgage, mover blog, movers, movers blog, moving, moving blog, moving boxes, moving calculator, moving companies near me, moving company, moving company los angeles, moving costs, moving on holiday, packing, packing shoes, pasadena moving, plant moving, plants, preparing for movers, press, professional movers, rent, same day movers, security deposit, short-distance moves, tipping movers, tips, urban garden, website, where to get free boxes
Declutter before Moving to LA!