6 Tips for Moving with Cats
Written by Fixed Price Movers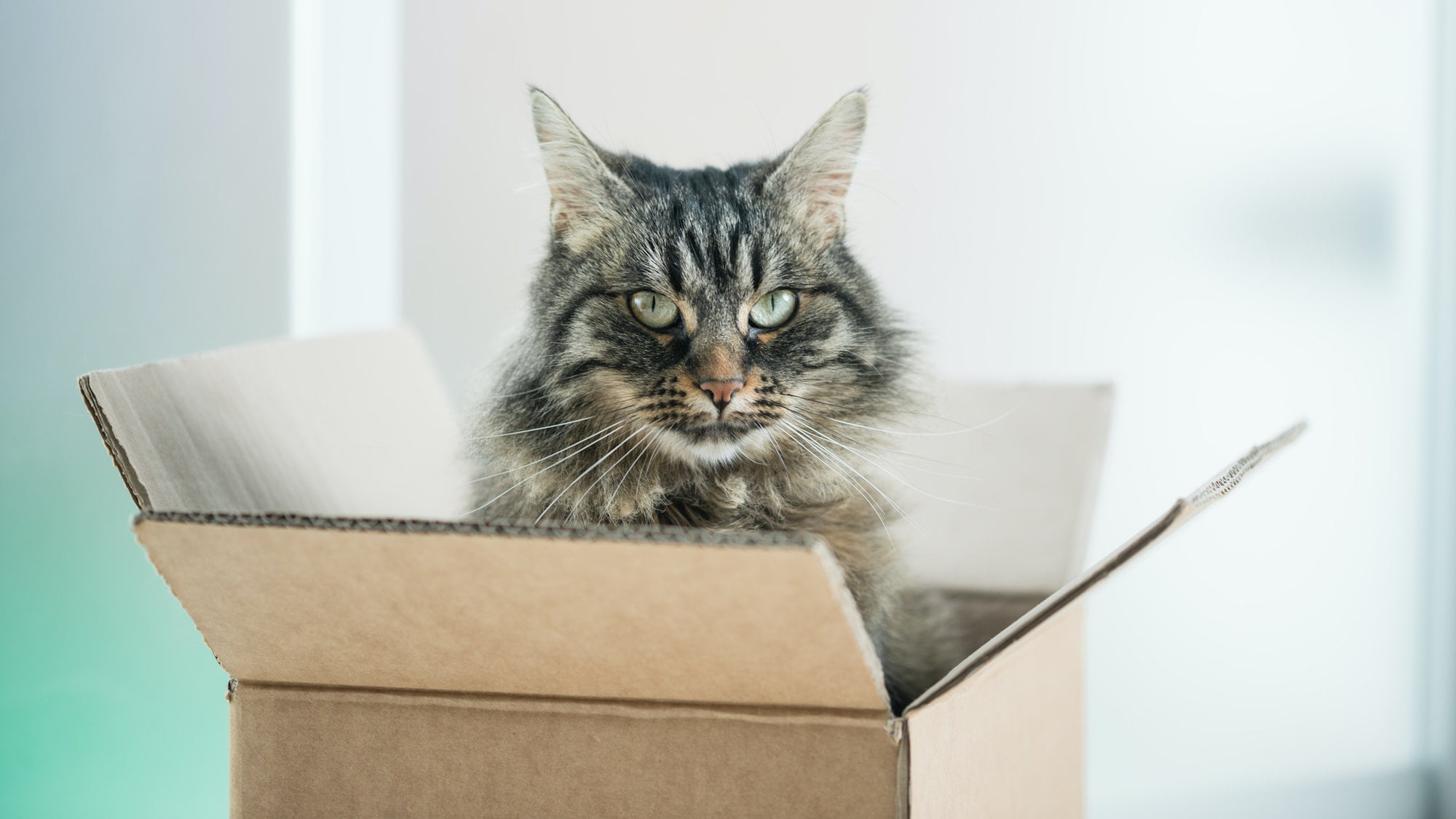 For you, it may be easy to imagine your cats napping all the nooks of your new home, yet a transition for them is going to be very difficult. Cats form strong relationships and bonds with their environment, so changing environments can be very hard for them on multiple levels. Moving is already a hard process on its own, and adding a cat into the mix can just make it more overwhelming. Luckily, our team at Fixed Price Movers has been helping people move successfully for over 15 years. We have also had many clients that move with cats. Our team has collected some tips over time on how to lessen your cat's anxiety during a move and make the process not as overwhelming for you.
1. If you sense anxiety in your cat then consider pheromone therapy
This process must be started a bit before the actual move itself. If you notice your cat is very stressed and anxious, then you should start pheromone therapy. Start the pheromones once you start to pack your things. Continue using them during the transfer, and while you are starting to settle down at your new place. At the beginning of the packing process, your cats will probably enjoy playing around with the empty boxes around your home. But after this initial phase of joy is over, your cat is going to start to notice that something is off. And this is when the stress starts to affect the cat.
There are few ways you can deliver calming pheromones to your cats, such as sprays, diffuses, and wipes. These will greatly help your cat with the anxiety of moving. You can even use pheromone-based calming collars, which will keep your cat relaxed all day and is the most effective way to deliver pheromones.
2. Keep your daily routine stable when moving houses.
Of course, while you get ready for your move, you are going to be super busy. This process involves running errands, lots of cleaning, and packing up boxes. But, throughout this transition, it is important that you maintain some consistency for your cat. This means keeping parts of your cat's day-to-day routine, including feeding, play, and attention the same. You will be greatly helping your cat not stress out, and a small routine will also help keep you sane :).
3. On the day of your move, keep your cat restricted to a separate safe room.
The day of a move is always very chaotic and loud. There are movers everywhere, you are busy running around and sorting everything out, and large boxes are all over the place. By keeping your cat restricted to one safe room such as a bathroom or a laundry room, you will be keeping them out of harm's way. It also means the safety of your cat will be one less thing on your mind. This way, your cat will also be much less stressed and will be far away from the sounds and the chaos. Make sure you place food, water, a bed, and a litter box in your restricted room.
To warn the movers and prevent anyone from opening the door, print out a warning sign. Stick this warning sign to the door and tell everyone beforehand that your cat must stay in that room.
4. Consider a mild sedative for cat transport, especially for long-distance trips or highly-anxious cats.
When everything is ready to move, make sure you use a car-safe cat carrier on the. Your cat is going to be stressed from the commotion, so it's vital that you place them in a carrier. If you are going to drive around for a long time and you know your cat hates drives, then we recommend talking to your vet. Ask them about getting a mild sedative to keep them calm and relaxed during the ride. Most veterinarians will offer it themselves when you inform them about a move.
If you have a highly anxious cat, maybe you can consider boarding him or her for the actual moving day. This means you will be avoiding any potential risk of a missing cat. By doing this, you will also be able to set everything up at your new place before your cat comes.
5. Your cat may become overwhelmed if you immediately give them free rein at a new house.
In order to avoid overwhelming your cat, try to take things one at a time. Slowly introduce them to one room before moving on to the next. Depending on your cat's personality, getting to know the house can take a few hours or a few days. Try to connect with your cat to understand whether they are getting used to the new spots or are stressed out and need a break.
6. When moving, choose a dedicated "introduction-room" to de-stress your cat
Once you are at your new place, choose a "cat-introduction room" at the new house. This is the room that is going to stay relatively calm and quiet. Before you let your cat free, make sure this room has food, water dishes, litter box, a bed, and anything else they might need. Make sure this space is safe and cozy, so you can add some of your cat's favorite things in the room. Another tip is to put cat treats around the room to motivate them to explore more.
These are a few tips that are going to help you be less stressed when moving with your cat. A bonus tip is to use a clean sock or washcloth and gently rub it around your cat's mouth. Then rub this part of the cloth onto objects around the house several times. Later, you will start to notice your cat rubbing their pheromones on places around the house by themselves. Always remember that a cat has its own emotions and thoughts. Be careful to notice signs of stress and anxiety. Take the time to help your cat relax and get used to your new place, and they will start jumping around freely in no time.
Related: Why do you need a Moving company in LA? , 7 Tips Before calling a Los Angeles Moving Company
How to move gym equipment