5 Packing mistakes and how to avoid them
Written by Fixed Price Movers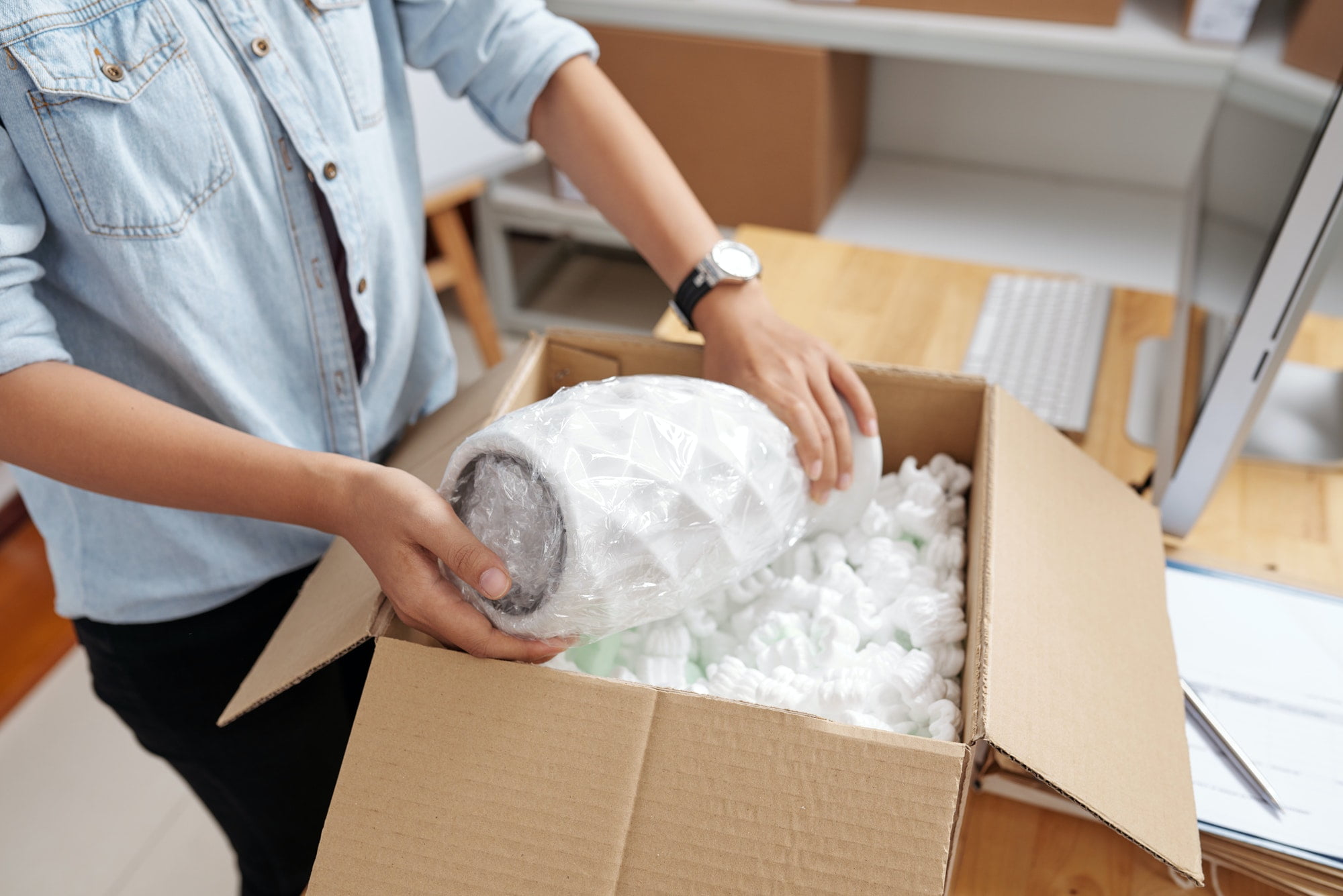 A lot of steps go into a successful move. One of the most important parts of moving is packing. Packing may seem easy at first, but there are a lot of details that go into packing correctly. Some people may even consider it an art. Most people only move a few times in their lifetimes, but our team at Fixed Price Movers has been helping people move successfully for over 15 years. We have stumbled upon many packing mistakes that are common and should be avoided. Read on to find out which packing mistakes occur most often and how to avoid them.
1. No planning
Most people think planning is something you can just jump into. Unfortunately, people don't realize how many belongings they own and how all of these will have to be packed individually and efficiently. This usually leads to a waste of time and energy. It also makes the actual packing process much more difficult than it should be. The more planning you do before packing, the better your actual packing will go. A few days prior to getting started, try to plan out in your mind how you are going to pack everything. You don't have to note it all down, but you can jot some quick thoughts down to help you later on. Your planning should include the order of the belongings you are packing and how you will pack them. When you start to pack, you will be much more confident and will not be wasting any time.
2. Not enough time
Another common mistake is thinking that packing will only take a few hours. If you don't give yourself enough time to pack, you will start to get very stressed and overwhelmed. You will start to rush, and rushing never leads to success. Instead, try to be realistic when you are deciding how much time to set aside for packing. Remember that it will surely take more time than you assume, so add a few extra hours to the time you decided. It's much better to have extra time left over than not to have enough time. Our team at Fixed Price Movers recommends you set aside around three days to pack up a studio home, and around 3 to 4 days to pack up a two-bedroom home. It will about 5 to 6 days to pack up a three-bedroom home, and so on. But, this is only if you are going to be packing all day. If you have other responsibilities, you should set aside even more time.
3. Not enough supplies
Even if you have a solid plan and you start packing, your boxes running out is something that will disrupt the process. It means you will have to take a long break to find a store that sells packing supplies. This is a distraction, and it can be difficult to get back to packing afterward. To avoid this, you must calculate the amount of packing supplies you are going to need. We are here to assist you with this step. If you call us or visit our site at Fixed Price Movers, we already have ready-made packing kits. These include all the supplies you are going to need according to how many belongings you want to move. You can also purchase individual extra supplies along with these packing kits.
4. Not enough clearing
Packing belongings you are never going to use again are a waste of energy, time, and supplies. It will also make the entire unpacking process more difficult. Moving to a new place is a fresh start, so don't hoard any extra things with you. Before you start to pack, organize your things into three piles. One pile for the items that you no longer need but are in good condition that you can donate, one for recycling and another one for trash. Don't be sentimental; try to think rationally and understand what you definitely won't be using anymore. If there are clothes you have not put on in the past year, you will most likely not wear them again. Get rid of any kitchen utensils and home decor you don't like to use. Your back will thank you when your boxes become that much lighter.
5. Not enough security
There is no use in packing if they are going to break on the way to your new home. If you don't set aside enough time or supplies, it will lead to laziness. Being lazy when securing items can lead to dire consequences. Throwing everything in a box and hoping it goes well is a horrible idea. Instead, do some research on how fragile things should be packed. Use bubble wrap and packing paper to secure your belongings. You can also be creative when you are packing. Use your soft materials such as linens and socks to wrap your breakable items, so they are protected from any impact. You can also use small towels to fill in any gaps in the boxes, so the items do not crash into each other. Pack your laps and breakables into the boxes with bedding and thick clothes.
Of course, you can also choose to hire a professional moving service to help. Our team at Fixed Price Movers will be happy to pack all your belongings for you for the most affordable prices. We will select a time that works for you, and you won't have to worry about anything. Fixed Price Movers have been helping people move for over 15 years, and we know what to do to make moving a breeze. Our movers are always motivated, polite, and happy to help you with all your moving needs. So, if you decide that you would prefer not to pack yourself, just give us a call.
Packing does not have to be a hassle if you don't let it. Keep these tips in mind when you are planning your move. Then, you will be able to avoid the mistakes that will make your move difficult. So what are you waiting for, get planning and packing!
8 Things You Can Do to Avoid Moving Fraud