Contact info
(888) 290-5103
Beverly Hills
Open 7 days a week 7:30 AM - 7:00 PM, Sundays 8:00 AM - 6:00 PM
Beverly Hills Movers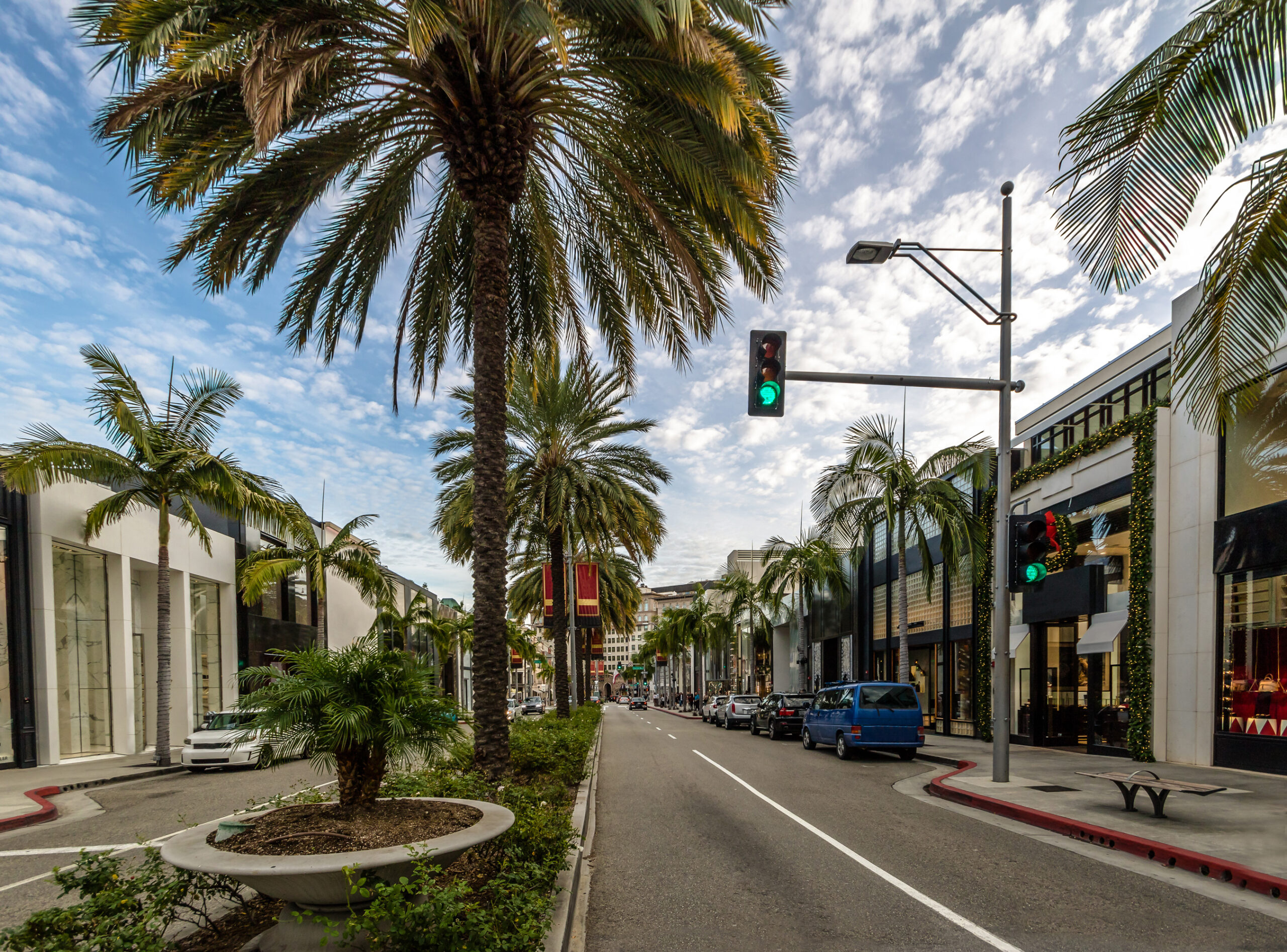 Surrounded by Los Angeles and home to everything Hollywood is probably one of the most affluent cities in the world, Beverly Hills. Having been mentioned and even had a cameo in many movies and TV shows, it is safe to say that it is one of the most trendy and known cities. If you are looking for an affordable moving company in Los Angeles, then Beverly Hills Movers are here to help you with your move.
Beverly Hills is home to countless iconic spots and sights. Home to many celebrities and stars, you are bound to spot someone famous while strolling through the area. You can also take a tour, during which you will go sightseeing for all the celebrity homes and mansions. Who knows who you will meet. One of the best spots to spend some time at is the Beverly Gardens Park. It is located between North Beverly Drive and North Canon Drive and is easy to find. Enjoy the sun and fresh air with your family, or go for a run in the morning. This is where the iconic 40-foot Beverly Hills sign is, where you can capture the perfect Instagram picture.
If you continue walking through the Beverly Gardens Park, you will also find the infamous "Hymn of Life: Tulips" sculpture. There are many other art expositions in Beverly Hills City. You will find these if you spend enough time walking around or take a tour. If you enjoy art, then call us at Beverly Hills Movers to help you move to your ideal city.
After you finish walking around the park, it is only a few minutes of walking to Rodeo Drive. This is surely a name you have heard of before. Home to more than a hundred luxury boutiques, Rodeo Drive is the ideal place to splurge on yourself and buy that item of clothing you've always wanted. All of the Rodeo Drive buildings are designed by some of the most distinguished names in architecture and design. So even if you don't want to spend any money, it is still a great place to walk around and enjoy the day.
The city is also home to many gastronomic wonders. "Grill on the Alley" is a well-known steakhouse, which also serves many other types of traditional American food. If you enjoy a fresh and well-made piece of meat, then this is the dinner spot for you. You can also go for a small but tasty lunch. The iconic cupcake ATM from "Sprinkles" is also in Beverly Hills. This pink dispensary is available 24/7, and you are sure to find their signature red velvet cupcake any time you want it.
The Wallis Annenberg Center for Performing Arts is a center that gives local, national, and international artists a platform to showcase their talents. It hosts hundreds of cinema, music, dance, theater, and other cultural events each year. If you enjoy movies, then you can also find the Greystone Mansion in Beverly Hills. This is the setting for many films, including The Bodyguard, Spider-Man, The Social Network, and many more. So, even if you aren't one for shopping and celebrities, you will still find many things to enjoy in "Beverly". Call us at Beverly Hills Movers to handle your move.
If you are searching or a professional and affordable moving company to help you, then Beverly Hills Movers is the company for you. Our team is aware of how frustrating, and stressful moving can be. That is why our movers are determined to make moving as quick and simple for you as possible. You can be 100% sure that you are hiring the most trusted movers in the industry. It is no wonder that we have been in this business for over 15 years. Our team of movers is always in training. You can be sure that they are all professionals at packing, transporting, and unpacking all types of belongings safely. With Beverly Hills Movers, you will be saving time and money. Our prices are very affordable and straightforward, with no hidden charges.
We have all types of moving services to offer you, starting from providing equipment. Our movers will provide you with everything you will need to pack. This includes boxes, wardrobe boxes, paper for packing fragile items, bubble wrap foam pouches, cushions, bags for heavy times, moving blankets, packing peanuts, hand trucks, and anything else you require.
Aside from residential moving, we also provide commercial moving. Our movers are trained to deal with expensive equipment from offices and know how to pack securely. Years of working with packing and moving of belongings have given us the experience necessary to help you move as efficiently as possible. We also provide insurance to protect your belongings, so you won't have anything to worry about.
Now, if you decide to leave some items you may want to unpack later, Beverly Hills Movers also offer storage facilities all over the United States. We will hold on to all your belongings until you feel ready to have them in your new home or office.
Another problem that Beverly Hills Movers are ready to deal with for you is the cleaning. Most people have placed a security deposit before their previous move in. This means the place must be in good shape before you give the keys back. On top of packing, this is another hassle to deal with. That is why we offer to clean your move out of space after the packing is over. We will also gladly clean the move-in space, so you can focus on settling in and unpacking. You can reach Beverly Hills Movers by phone on any day of the week. So, there is nothing to worry about except picking up the phone. Let us do all the work for you so you can enjoy your new home or office!
Alex and his crew worked fast at both ends & were already staging items to be moved up to my new apartment before I arrived. Good service.
Feel bad it took me so long to write this review!
Anyway, Fixed Price moved us from Los Angeles to the central coast. Packed our things and put everything into storage for over a month. Two large trucks! Amazing workers. Dennis, the foreman, was knowledgeable and very helpful. The guys were all polite and careful. Really made us at ease. The price quoted by Johnny was fair and they move things, like booze, that another mover would not touch.
Yes, a few things were broken, but I broke more stuff unpacking than they did moving everything. What a job.
I had water, soda, and lunch for the guys, and they were very appreciative. I can not recommend them highly enough!
very professional and organized service. My recent move was completed without any casualties and done in a very reasonable amount of time. Moving is very stressfull and something no one looks forward to, these guys made it a lot easier. Highly reccomend Beverly Hills Movers.
Top Reasons for Using Fixed Price Movers
We save you time and money.
We constantly train our movers.
We have no hidden fees or unexplained charges.
We guarantee 100% satisfaction.
We are fast and efficient and provide quality results.
We can be trusted with our licensed and experienced movers.
Learn more
SAVE TIME AND MONEY
Using our free quote tool!