Burbank Movers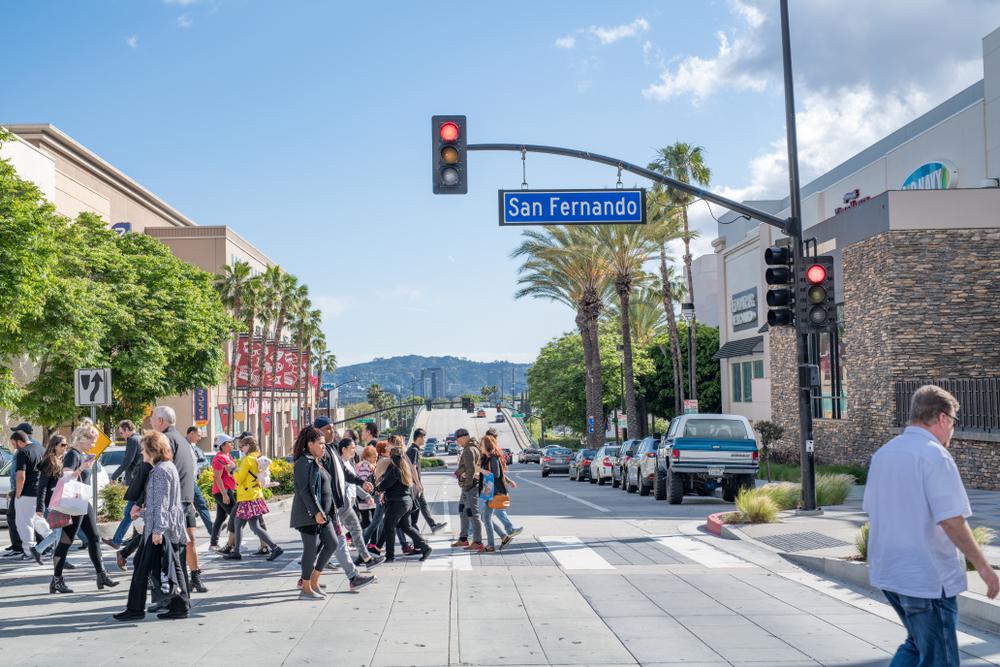 Welcome to a city with a bright and diverse community of great people, great climate and lots to do. If you are considering moving to this amazing city, then Burbank Movers are here to help you!
Burbank is widely known as the media capital of the world and is home to many media and entertainment company headquarters. The offices here include Warner Bros Entertainment, Walt Disney, Nickelodeon, Cartoon Network and many more. While Hollywood is famous for all these productions, Burbank is actually the city where all the magic happens behind the scenes. One of the most interesting activities offered in Burbank is a guided trip through the Warner Bros headquarters. Here you will see real props, scripts, memorabilia, and a special exhibition dedicated to the Batman franchise. If you are more of a Disney fan, then you can take the guided tour through the Disney Archives. Call us at Burbank Movers to help you relocate to the true heart of TV and movies.
Many other iconic movies have been filmed in Burbank, including Casablanca, Bonnie & Clyde,
and High Noon. Countless newer films and TV shows have also been shot here, such as The Princess Diaries, Memento, Back to the Future, and Gilmore Girls. Burbank really is the location for cinephiles.
Of course, Burbank has many other attractions and sights to enjoy. Magnolia Park Area is a shopping street that has been around since 1920. It has a very specific small-town feel. The streets are full of vintage item stores, antique stores, thrift shops, boutiques, and much more. There are also small cafes to enjoy a small break at. Aside from being known for the stores, there are also multiple live music events held here. If you enjoy shopping, then San Fernando Boulevard is also something you will enjoy. This is a mall designed to resemble a modern urban village. Even if you aren't up for spending any money, strolling around here is definitely an afternoon you will enjoy. For those who like vintage shopping and thrifting, our team at Burbank Movers will gladly help you move here.
If you prefer comedy, then we recommend spending your afternoon at the Flappers Comedy Club. Over 40 standup comedy shows a week happen here with comedians coming from all over the United States. Go for dinner or drinks here and have a laugh. As you can see, there is something for everyone here, so let us at Burbank Movers help you move.
Another great trip for families is to the Brace Canyon Park. There are many activities to do here, including playing basketball, tennis, baseball and other sports. You can even enjoy ziplining here. Spend the day relaxing, surrounded by beautiful mountains and trees.
Burbank is also a very horse-friendly city. The Rancho Equestrian Area allows the resident to keep horses next to their home. Most of the houses in this area have stables and horse stalls attached. There are many parks, riding trails and more activities to enjoy with your horse. Even if you don't own a horse, there are many Equestrian Centers in this area. Here you can try riding a horse and spend some quality time with your family. All kids love horses, so they will definitely love spending a day in this area.
Whether you are planning on a move to the retro Magnolia Park area or to the upscale Rancho Equestrian District, you can be sure that Burbank Movers are here for all your needs. We have been dealing with moving belongings for over 15 years. So, you know you are only hiring the best when you call us up. We are always training our team of overs to be the best they can at what they do. Our team members are professional, motivated, and very trustworthy. When you decide to hire us, we will do all the work for you. This means packing, transporting, and unpacking your belongings.
At first, we will determine what type of supplies you are going to need. This includes boxes, wardrobe boxes, paper for packing fragile items, bubble wrap foam pouches, cushions, bags for heavy times, moving blankets, packing peanuts, hand trucks, and anything else you might require. You will be provided with all of these. Burbank Movers offer both commercial and local moving. We know that moving an office is a big responsibility, considering all the equipment that needs to be packed. Accidents are surely going to happen, no matter how well you pack. Our movers will gladly deal with moving your business, saving you lots of time. With the amount of experience we have, you can be sure you are in good hands. We also offer insurance for your belongings in case of accidents. With our 100% satisfaction guarantee, there is really no reason not to call us.
Distance is also never an issue for us. We work all over the United States and offer long-distance moving also. Of course, you won't have to worry about blowing your budget either. Our prices are affordable and fixed. With us, everything is straightforward and honest, with no unexpected or hidden fees.
We also know that sometimes, you will not want to unpack everything immediately. For that reason exactly, Burbank Movers offer storage facilities all over the United States. No matter if you are transporting residential or commercial belongings, we will store them for you. Once you are ready to unpack, just come pick up your things. Our team also offers cleaning services. We will make your move out space spotless, ensuring that you get your security deposit back. We will also clean the move-in space, as it makes the whole process of moving in less stressful. With us, you will only have to worry about settling in and getting comfortable.
So what are you waiting for? We are available on any day of the week. Call us and arrange a time that is convenient for you. Burbank Movers will gladly do your moving for you!
Denis and his team were great! Got us out of a POD and into our house in three hours!!
The second move with Burbank Movers and I wanted to once again say thanks. This time the movers were Tito and Bruce, who took a lot of care to add additional packing were needed to protect items, then did the impossible by fitting all of it into our storage unit, by efficiently stacking items up high. Thanks for helping to make our end of the year move possible! These guys work really hard and did an amazing job.
Burbank Movers is the way to go. Dennis and Glen showed up on time. Worked fast and hard to get me moved from a loaded 1 bedroom apartment upstairs to my new home in under 3 hours. They are great! I will use them next time I move. Thanks, guys!!!!
Top Reasons for Using Fixed Price Movers
We save you time and money.
We constantly train our movers.
We have no hidden fees or unexplained charges.
We guarantee 100% satisfaction.
We are fast and efficient and provide quality results.
We can be trusted with our licensed and experienced movers.
Learn more
SAVE TIME AND MONEY
Using our free quote tool!